The purpose of the Analytics Emails
We created the Analytic Emails in response to increased need for regular reporting.

To access these emails, head to the Admin menu, on the left hand side: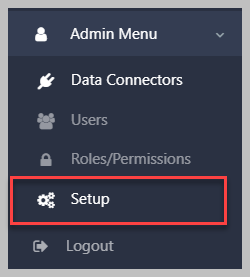 As a manager, whether Department, Warehouse, Line, or Business Manager, regular reporting and data awareness is one of the core principles of good decision making.


The Analytics Emails section allows a user to nominate an email address to receive these analytics reports, and a schedule to receive them on.

We will continue to add reports as the need for them is found.

Need more information?

Related Articles

Can I customise the Domain name (where Reminder Emails are sent from)?

At this time, the emails are sent from our domain: noreply@plus.live In your admin settings, you can specify the sender name and Reply-To email to appear on the email. Need more information? Send us a ticket to Support@Plus.Live - our team is on ...

What is the Email History?

When sending reminders, it can often be useful to evaluate the effectiveness, frequency, and format of the reminders being sent. The Email History Page (Admin Menu -> Setup -> Email History) allows you to view all emails sent from Forecast Live ...

Can we attach a Statement to the Reminders?

At this stage we don't allow for the attaching of Statements from Forecast.Live. The Reminder is however shipped showing a table of Due Invoices to the email Template, which serves a similar purpose. This is customisable too Here's how it looks: ...

I have been notified that my email Bounced/Blocked, what now?

Emails can bounce or block for a variety of reasons, some are IT related (rejected by server security rules), some sender error (incorrect email address), and even some receiver errors (mailbox full). Our mail provider, by default, prevents repeat ...

Check which Customers have been sent Reminders

There are two ways to see which Customers have been emailed reminders. Under the Customer menu; Under Settings. Within the Customer menu, display the table of Customer names: Like so: Click on a Customer and then History: From the screen above you ...