This allows an Admin User to
add Action ACTIVITIES to Actions.

When choosing a Task, you now have the option to choose a Next Activity (which you can template) in Settings. The benefit of this is that you can add more detail to a Task and offer more ways to use Action List.
Actions are able to host a "Next Activity" from a company-wide, user-specified list (under Settings)

Start here: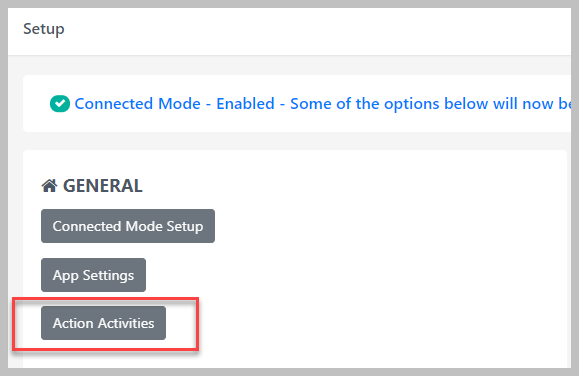 This screen opens

Clicking on New allows you to add a formatted message. For example "Left a Message"

Decide if this new Action is for one or both (Debtor/Creditor) and tick accordingly.

Add as many actions as you need,
Save changes and these actions will now be availble under the Action List.
Need more information?