There are two ways to see which Customers have been emailed reminders.

Under the Customer menu;

Under Settings.
Within the Customer menu, display the table of Customer names:
Like so:

Click on a Customer and then History: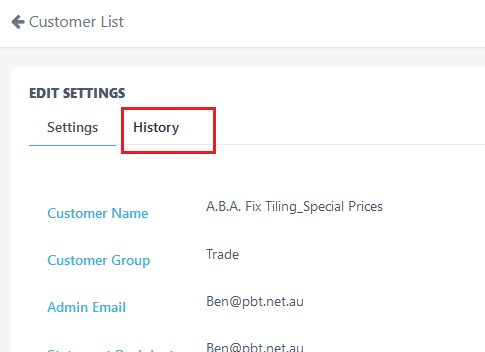 From the screen above you can also re-send any emails.

Or you could find this Under Admin Menu/Setup:

Click on EMAILS then Email History: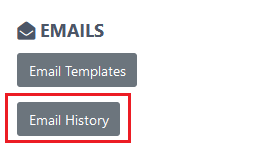 From this table you can view Email History against a Customer, sort by columns and so on.

You can also view previous emails and re-send:

Need further information?

​